Making Beautiful Music – Spring Concert 2023
Guitar, Choir, Orchestra, and Concert Band make magic happen in Evans Hall
The SMS Music Department presented Spring Concert on May 3rd, 2023 under the direction of Mrs. Jennifer Tu, our Band and Orchestra Director,  and Mr. Stephen Crews, our Choir and Guitar Director. The show lasted two hours and was attended by parents, friends and family of students. Evans Hall was decorated with an Arabian-style background.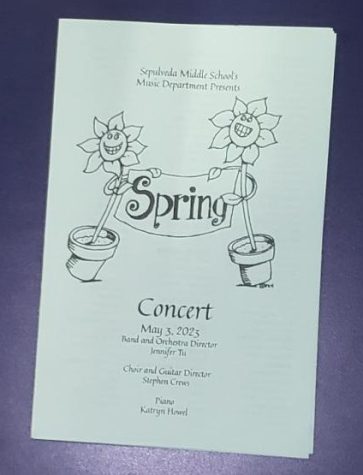 Mr. Crews' Beginning Guitar groups opened the evening, playing songs like "Cielito Lindo" by Quirino Mendoza  y Cortez and "Sun Dance Opera" by Zitkala-Sa. Next, the Choir came up to sing songs like "Pie Jesu" by Tom Shelton and "The Old Mill" by Kenneth Roggs. When asked if he had a favorite song in the Concert, Mr. Crews said, "'Pure Imagination' was my favorite one. It's one of my favorite songs, but to hear (the students) sing it tonight was really wonderful. I thought they did a very fantastic job."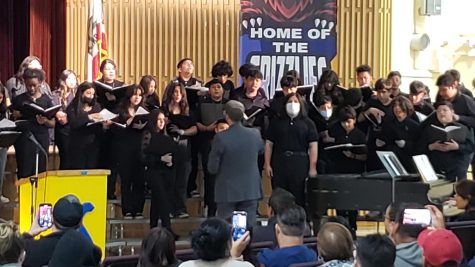 After a short Intermission, Mrs. Tu's classes performed in the second half of the show. Orchestra went first, starting with "Hey Shepherds!" and ending with "Seven Nation Army" by Jack White of the White Stripes. After that, Chamber Orchestra performed "Dragon Hunter" by Richard Meyer. Finally, Concert Band went up and played "Pictures at an Exhibition" by Modest Mussargsky, "The Tempest" by Robert Smith, and "The Avengers" by Alan Silverstri.
During Spring Concert over 220 SMS students grades 6 – 8 performed. Audience members were very impressed with the show. "They sound great!" said Ms. Newell. "The orchestra sounds amazing this year. That's why they ranked 'Superior' this year when they competed with MS. Tu," said Principal Ortega. Family and friends were all very proud and everyone had fun.
Leave a Comment
About the Contributors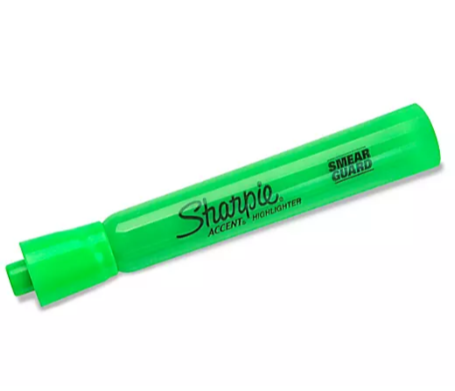 Aiden De Marcos-Hernandez, Staff Reporter
Aiden De Marcos is a 7th grader at SMS who is also known as "human highlighter" because of his brightly colored
hair :D.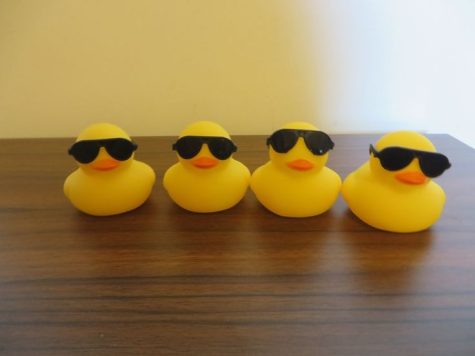 Allison Ramirez Mendez, Staff Reporter
Allison Ramirez is 7th grader who enjoys music and doodling on herself :]