Go Grizzlies! Cheerleading Comes to SMS
Sepulveda Middle School has a special new club on campus, Cheerleading Club. In the club students are able to learn cheer and dance choreography and learn to work together as a team. The club is sponsored by Ms. Avery Delgadillo who also did cheer all through middle school and high school.
While the group is mostly sixth graders from the Gifted Magnet, Ms. Delgadillo says, "Everyone is welcome to join!"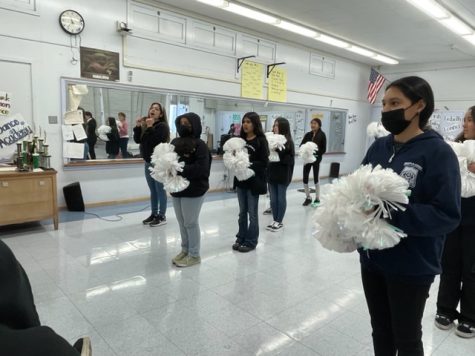 The Cheerleading Club meets and practices in the Dance Room during lunchtime twice a week. They have team shirts, hair bows, and pompoms that were funded through DonorsChoose, a website that lets people donate to public school projects. Ms. Delgadillo says that during this first year "we were able to accomplish many things" and that their goal for next school year is to "make things more official and get uniforms."
For more information about joining Cheerleading Club, you can go talk to Ms. Delgadillo in Room 95.