SMS Coach Makes an Impact with Nike
Coach Fabiola Diaz promotes health, diversity, and SRLA on Nike app.
At SMS, Fabiola Diaz is a hardworking P.E. teacher, SRLA coach, and inspiring person. On a special Saturday not too long ago, she got the opportunity to represent coaches, SRLA, and the Hispanic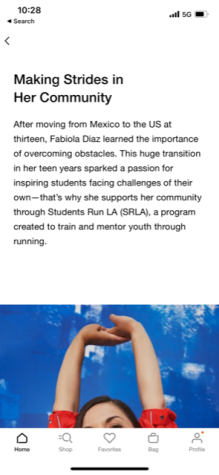 community here in Los Angeles with one of the biggest sports companies in the world, Nike. This is what she said about her experience.
Question: How did you feel when you found out you were going to be on the Nike app?
Answer:  I was chosen to be on the Nike Women's month app through SRLA. I was excited and thrilled to find out I was chosen as one of the candidates.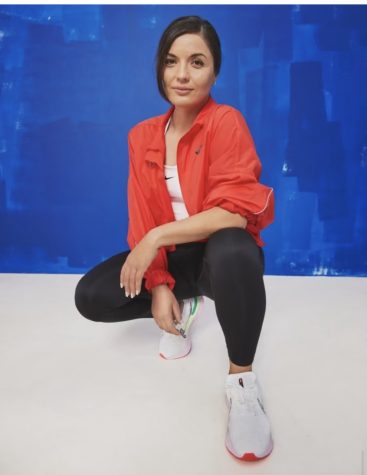 Q: Did you have to try out to work with Nike? How did it happen?
A: Nike was looking for a strong female coach that helps the community to spread awareness inside and outside the school campus. I had several zoom meetings with the executive team / Nike producers who wanted to know my story. As a Latina and immigrant, my story was the perfect fit. 
Q: Did you get paid for the work you did? Did you get free Nike stuff?
A: I got paid with lots of Nike merchandise. Eight pairs of my favorite running shoes and several running gear
outfits. The photoshoot took place in Hollywood Studios on a Saturday morning. I had a limousine service to pick me up and drop me off for the shoot, not to mention a VIP treatment, organic food and  pedi/manicure … all the bells and whistles. It made me feel like a real celebrity. Everyone was so nice.
Q: Nike says "Just Do It." What message do you have for your students about physical fitness / life?
A: The message that I always try to send to all my student athletes is to never give up on your dreams, work hard and believe in yourself!
Leave a Comment
About the Contributor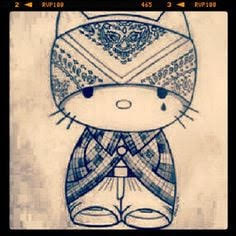 Tobias Almaraz-Jimenez, 7th Grade Supervising Editor
Tobias is a 7th grader at SMS.