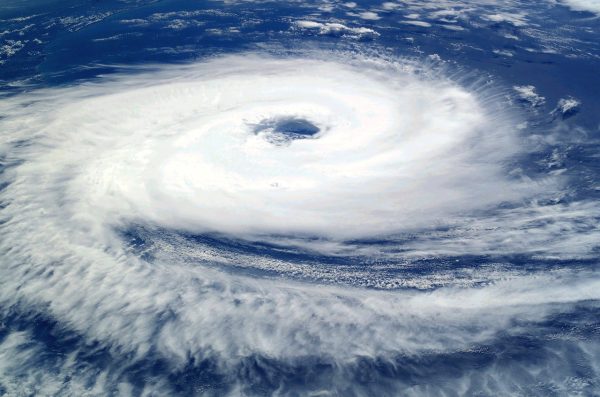 PART 1 – FACTS FIRST
A hurricane is a type of storm that has heavy rain and winds of over 74 miles per hour (mph). Hurricane Hilary was at her strongest on Friday, August 18 when it was a Category 4 hurricane with over 145 mph winds. By the time Hilary reached Southern California on August 20th, she had weakened down to being a tropical storm with winds between 35 – 70 mph.
Hurricane Hilary was a big storm, about the size of Arizona according to the L.A. Times. On Sunday, August 20th, Hilary dumped many inches of water all over California. North Hills got about 4.5 inches of rain that day. Downtown L.A. received 2.99 inches of rain.
Hurricanes and tropical storms are very rare in our area. Most people alive right now have never experienced a tropical storm in California. The last time we had a tropical storm in the Los Angeles area was in 1939. It was called the Long Beach tropical storm because it destroyed parts of Long Beach and killed over 90 people. There were no storm warnings or alerts back then so people were not prepared like we are in 2023. They didn't have the technology we have now to track storms like this one. No people died in the United States during tropical storm Hilary. We all worked together and stayed safe.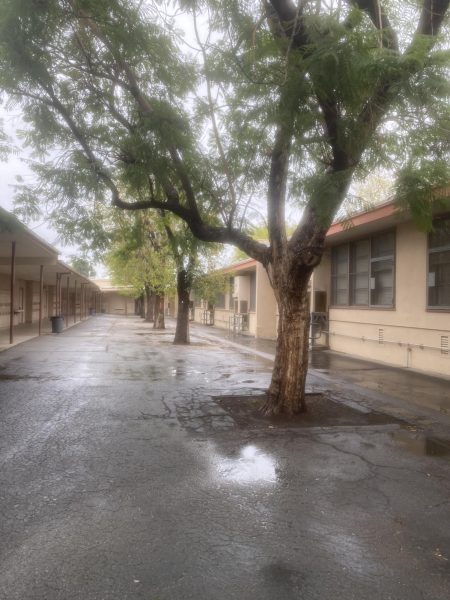 On August 20th, Southern California also had a larger earthquake that was felt from Ventura County to L.A. County and Orange County to the south and all the way up through Santa Barbara County to the north. Millions of people felt it. The earthquake happened at 2:41 pm and measured 5.1 on the Richter scale. It was centered far away in Ojai, CA which is about 60 miles north-west of Sepulveda Middle School. Many people on social media started calling what was happening in SoCal a "HurriQuake" because of dealing with a hurricane and an earthquake on the same day. We experienced something unusual in nature that day.
Though at the time of posting this report, almost no wind, rain, or earthquake damage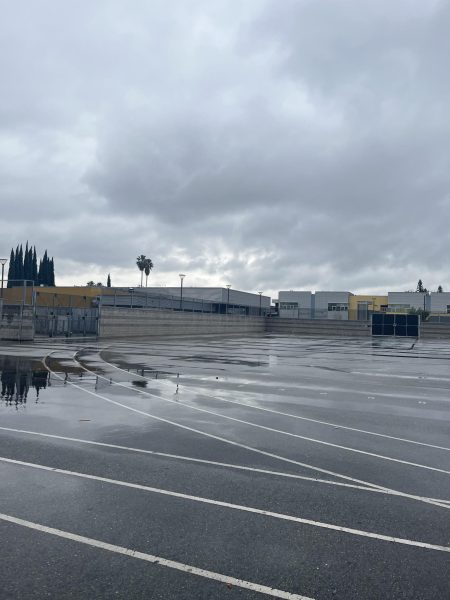 happened to our school and neighborhood of North Hills, LAUSD Superintendent Carvalho closed school facilities on Monday, August 21 so that all schools could be inspected for safety to students and staff. Teachers posted classwork on Schoology for students to do at home for that one day. Students and teachers returned to school on Tuesday, August 22 (which is also the day the same day that The Grizzly Gazette Staff got together and researched and wrote this whole article during Period 5).
---
Editor's Note: This is Part 1 of a two-part series on "Hurriquake 2023." Please click here to jump to Part 2:
https://smsgrizzlygazette.com/1080/news/hurriquake-2023-part-2-a-historic-event-where-were-we/
---
Lin, R., II. (2023, August 20). Where Hurricane Hilary will hit hardest in Southern California – Los Angeles Times. Los Angeles Times. https://www.latimes.com/california/story/2023-08-20/where-hurricane-hilary-will-hit-hardest-as-it-moves-into-southern-california
Rainfall totals: Hilary breaks SoCal records; over 1 foot of rain hits San Bernardino County | LIST. (2023, August 21). ABC7 Los Angeles. https://abc7.com/rainfall-totals-los-angeles-post-tropical-cyclone-hilary-rain-total-ca/13680144/
The Last Time A Tropical Storm Hit LA, It Was 1939. Nearly 100 Died. (2023, August 20). LAist. https://laist.com/news/la-history/the-last-time-a-tropical-storm-hit-la-it-was-1939-nearly-100-died
Nelson, L. J. (2023, August 23). Ojai faced Tropical Storm Hilary and an earthquake at the same time – Los Angeles Times. Los Angeles Times. https://www.latimes.com/california/story/2023-08-22/ojai-valley-earthquake-tropical-storm-hilary-hurriquake
Blume, H. (2023, August 21). LAUSD schools will be close Monday amid tropical storm Hilary  – Los Angeles Times. Los Angeles Times. https://www.latimes.com/california/story/2023-08-20/lausd-schools-close-on-monday-amid-hilary